Finding the right product(s) for your device can be a bit confusing, especially as newer models come out. Follow our guide below to locate your MacBook model.
Once you know your product's model, you can then check the 'Spec' section on the product page to verify if the product works on your device.
Identifying your MacBook
With your MacBook turned on, click the Apple Logo located at the top left corner of the menu bar, followed by 'About this Mac'. A window will appear showing your computer's model name - for example, MacBook Pro (15-inch, 2016) as seen in the photo below.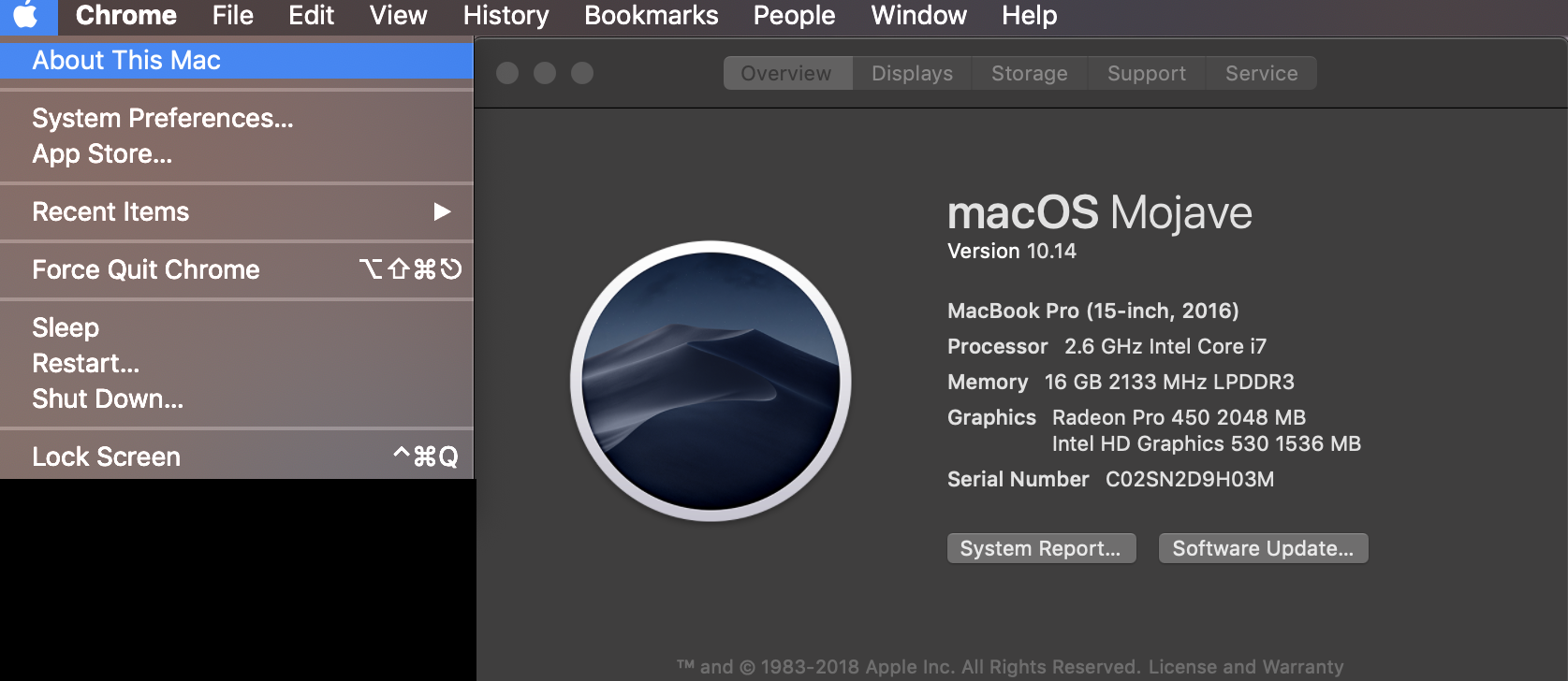 You can also use your MacBook's model identifier to locate the right product. Start by removing any case on your MacBook and turning it over. In the first line of text, you will then locate the model identifier/number as seen in the photo below.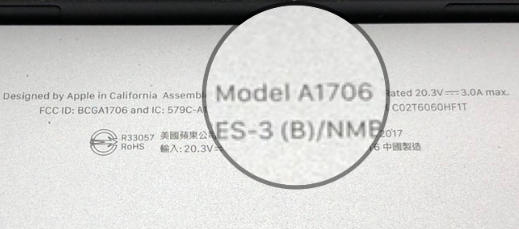 | | | |
| --- | --- | --- |
| Product Name | Model Number | Year Released |
| MacBook Air 13 (13-inch, 2020) | A2179 | 2020 |
| MacBook Air 13 (Thunderbolt 3/USB-C) | A1932 | 2018-2019 |
| MacBook Air 13 | A1466, A1369 | 2010-2017 |
| MacBook Air 11 | A1465, A1370 | 2010-2013 |
| MacBook Pro 16 (Thunderbolt 3/USB-C) | A2141 | 2019 |
| MacBook Pro 15 (Thunderbolt 3/USB-C) | A1990, A1707 | 2016-2019 |
| MacBook Pro (13-inch, 2020, Two/ Four Thunderbolt 3 ports) | A2289, A2251 | 2020 |
| MacBook Pro 13 (Thunderbolt 3/USB-C) | A1989, A1708, A1706, A2159 | 2016-2019 |
| MacBook Pro 15 Retina | A1398 | 2012-2015 |
| MacBook Pro 13 Retina | A1502, A1425 | 2012-2015 |
| MacBook Pro 12 Retina | A1534 | 2015-2018 |
| MacBook Pro 15 Unibody | A1278, A1286 | 2008-2012 |