The USB-C Multiport adapter offers an HDMI port, a USB-A port and a USB-C port for charging your computer using a USB-C cable.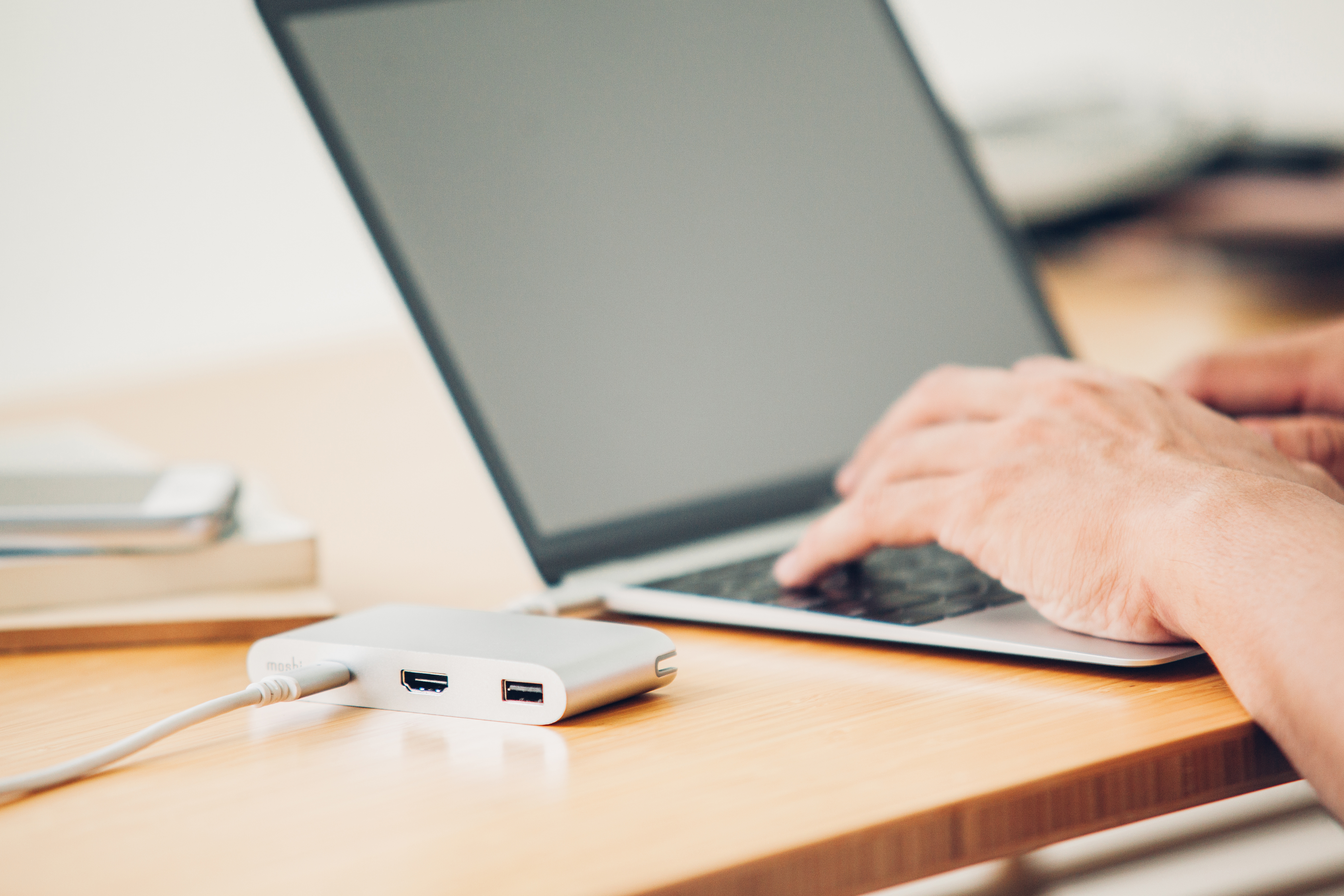 Ideal for photographers and videographers, the USB-C Multimedia Adapter offers an SD card slot, an HDMI port, and 2 USB-A ports for other peripherals.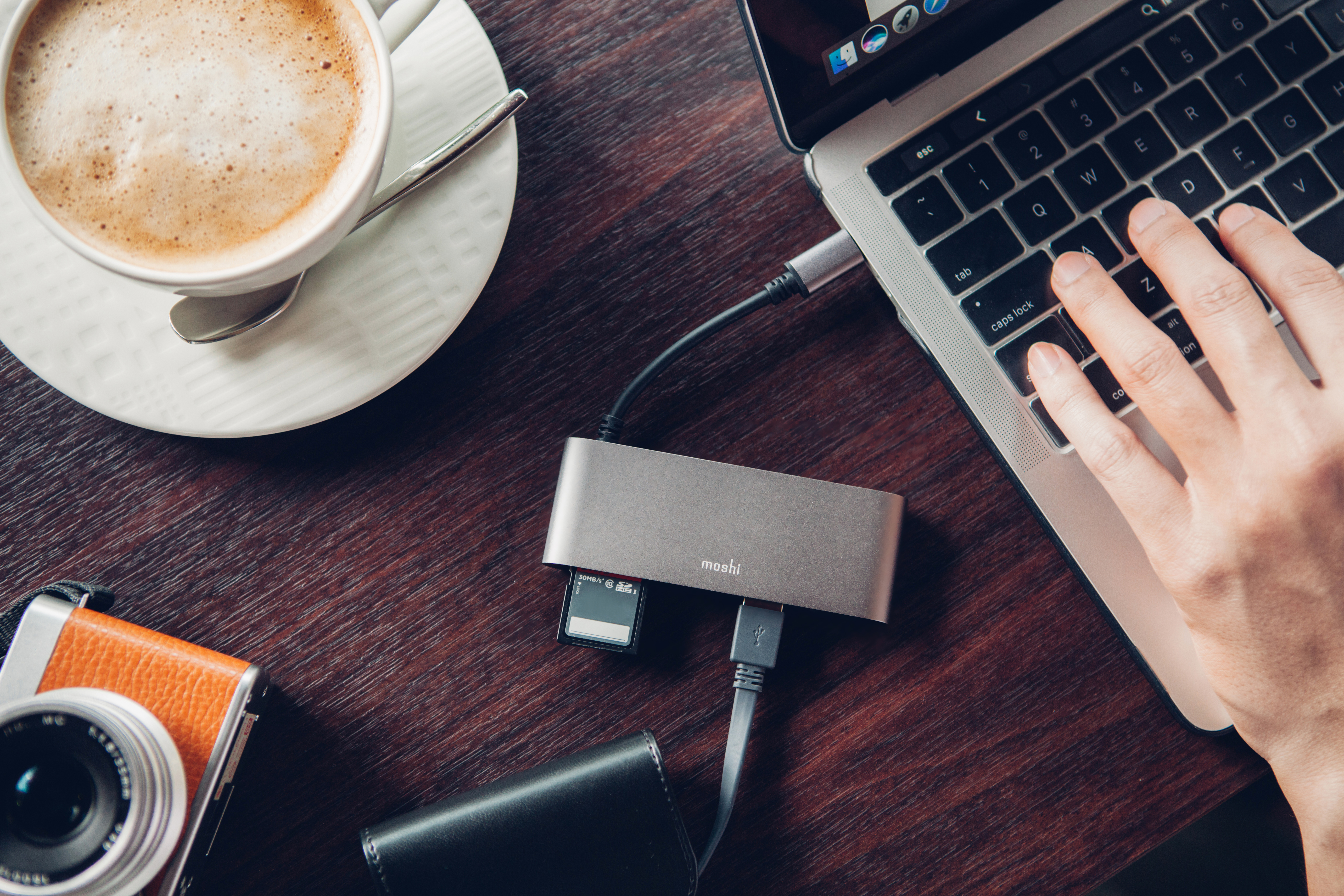 Symbus is our compact USB-C dock with an HDMI port, a Gigabit Ethernet port, and 2 USB-A ports. Symbus also comes with a power adapter which will power Symbus and charge your computer at the same time, without the need for an extra USB-C cable!